These are my favorite resources for improving English speaking that I personally use, like and recommend.
Check them out!
Some of the links on this page are affiliate links. This means that when you use one of these links and purchase related product or service, I may receive a commission from the company selling the product or service.

This does not add any extra cost to you and helps me to cover costs of running this website. Thank you! [more information]
Ivan
Learn Real English – Learn to speak English from real natural conversations of American native speakers. The course will teach you loads of common idioms and phrases you can use in your daily conversations. Click here to read my full review of Learn Real English course.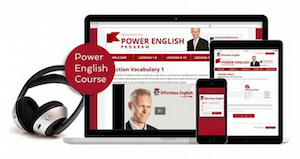 Power English – I consider the Power English course as a key turning point in my learning that has changed the overall approach I have used on my way of becoming a fluent English speaker. The lessons are fun and motivating. They will challenge your mindset and will make you speak English. 🙂 Click here to read my full review of the Power English program.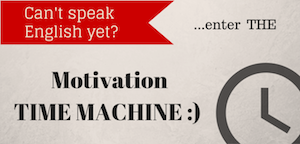 Sill not speaking confident English? Let's change it together – a post I wrote to help English learners ignite their motivation to become fluent and confident English speakers.
TED – interesting people sharing interesting ideas. You can select category based on your preferences, listen & watch videos and read subtitles or transcript at the same time.
British Council Learn English – great source of British English materials – interesting videos, fun podcasts, language games, exercises, grammar reference and many more. It's one of the best free sources I have ever found on the internet. If you use iTunes U, you can also find podcasts there. My favourite section of the website is Listen & Watch.
Mister Duncan is a British English teacher. He loves making videos to help people learn English. His youtube channel is full of original videos. Interesting topics are explained in a fun way, with subtitles.